About Spectrocell Inc.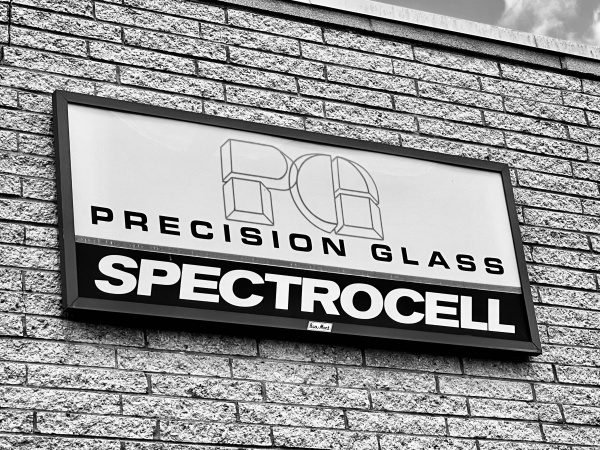 Spectrocell Inc. is an outgrowth of Precision Glass Products Company, a pioneer in the manufacturing of absorption cells for spectrophotometry, colorimetry, and fluorimeter. Operation has been continuous since 1955. Today, Spectrocell is the only facility in the United States dedicated to the manufacturing of cells and cuvettes. This facility provides for the needs of customers large and small, individual users, as well as large volume production for OEMs. Spectrocell also has the capability to manufacture custom designs for research or prototypes.
Spectrocell offers a wide choice of cells and cuvettes to meet nearly any imaginable need of the analytical spectroscopist, in the visible, UV, FUV, and NIR ranges. Both standard and special custom designed cells and cuvettes are available. Where light scattering is of critical importance, Spectrocell can provide cells with side walls of black quartz, which are self-masking. Additionally, Spectrocell offers a unique wide-mouthed threaded top with solid PTFE cap, with or without septum, for the ultimate in cell closure. These are available on many standard cell designs.
Over the span of 60 years, there has been a policy of improvement in manufacturing technology, quality assurance, and service. These efforts are ongoing and have made it possible for Spectrocell to compete effectively in both the domestic as well as the international markets. Our unique technical and design capabilities allow Spectrocell to provide specialized assistance to any customer. Spectrocell management, engineering, and production staff are totally dedicated to service, support, and timely delivery of high quality standard or custom cells.
Spectrocell has been independently certified to be in full compliance with government quality assurance standard MIL-I-45208. For more information, contact our quality assurance department.
President's Message
Since 1955, Spectrocell has manufactured equipment and components for use in the analytical sciences and research industry. Moreover, Spectrocell is a pioneer and leader in the fabrication of cells for UV, FUV, visible, and NIR applications. We have manufactured precision cells and components for hundreds of companies, research laboratories and universities all over the world.
Our new web site describes the largest selection of cells that we have ever made available. Our standard line now encompasses a wider range of cells and accessories, covering most of the spectrophotometric community's research needs.
All Spectrocell products are manufactured in our modern 14,000 square foot plant in suburban Philadelphia, Pa. Highly skilled technicians, chemists, tool makers, scientific glass blowers, and manufacturing engineers comprise the heart of the production operation. Stringent quality control at every level of manufacturing guarantees reliability and conformance to NBS standards. We gladly accept visitors who wish to inspect our facilities by appointment.
Our comprehensive product line, innovation, and quality standards speak for themselves - precise products for research and industry. Furthermore, we take special pride in our relationships with our customers; our primary goal is to be of service to you
Michael J. Serianni
President